Established in 2001, Roth Estate has been known to produce balanced, bold, and drinkable Cabernet Sauvignon-based wines from Alexander Valley and Sonoma. After Bill Foley acquired the estate in 2012, cool-climate varieties like Pinot Noir, Pinot Gris, Zinfandel, Syrah, and Chardonnay from the Sonoma Coast were added to the portfolio to complement and expand beyond its Bordeaux-focus.
Nestled into a hillside, directly across from Chalk Hill Estate, the Roth winery boasts an expansive terrace, gorgeous interior, and stunning, brick-lined estate caves with intimate and cozy sitting and tasting nooks—all dug into the famous chalk soils of the Chalk Hill AVA.
The white wines are generous and easy to drink early, while the reds offer the same upfront appeal, with the structure to age in a cool, dark cellar. Next time you're planning to visit Chalk Hill, make time for Roth. In the meantime, we spoke with Quinn Martin, Senior Hospitality Manager, about what it's like to spend an afternoon at this handsome Estate.
A VISIT TO THE ROTH ESTATE
Tell us about the tasting experiences at Roth Estate.
Quinn Martin (QM): Our general tasting experience—Tasting on the Terrace—is hosted on our expansive patios on the cusp of our estate sustainable vineyard and the untouched wild of the Chalk Hill AVA. Guests are treated to a full flight of four (4) wines, including a greeting pour of our newest release. When making a reservation, guests have the options of either a cheese and charcuterie board (built specifically to highlight the quality of our wines) or a boxed lunch of their choosing.
What is the most popular tasting today?
QM: While we're hosting tastings outside, everyone opts for the Tasting on the Terrace. We also offer lawn games like Giant Jenga and Cornhole, and guests are able to order wine by the bottle or by the glass. It's a beautiful spot to spend a couple of hours while taking in some of that high Sonoma sunshine. Once we are able to host tasting inside again, there is a bevy of exciting tastings and we look forward to welcoming guests for those opportunities.
When is the best time to visit?
QM: The best time to visit Roth Estate would be before the heat sets in! The most ideal time is between 11:00 a.m. and 1:30 p.m. We open at 11:00 a.m. and take reservations until 3:00 p.m. If you're able to secure an early spot, I'd suggest heading into downtown Healdsburg for an outdoor lunch. If you're planning to stay the night, check out Hotel Les Mars.
GRAPE GROWING + STYLE AT ROTH ESTATE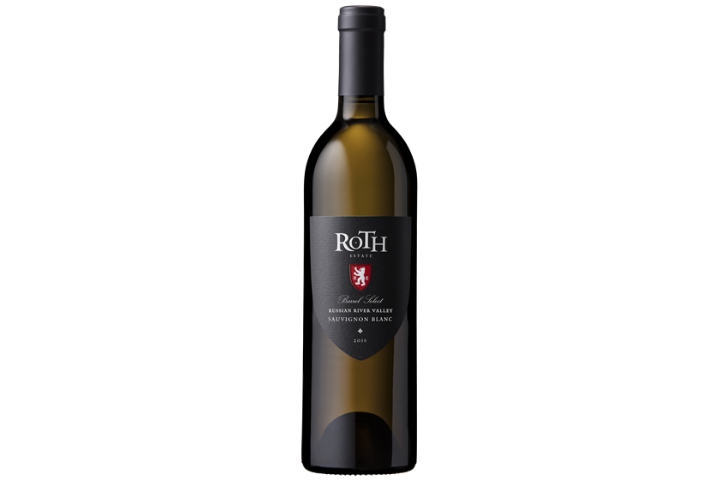 What are the grape sources for Roth wines?
QM: We currently work with sourced fruit from within the Foley Family Portfolio. Our Sauvignon Blanc is sourced from our estate in Chalk Hill AVA; Pinot Noir comes from our Trenton Road property in the Russian River Valley, and our Bordeaux varieties hail from select vineyards between Alexander Valley and Sonoma County.
How would you describe the style of wines from Roth?
QM: True to creed, our wines are approachable and full-bodied. The harvest and fermentation process ensures that we achieve maximum extraction, while avoiding over extraction. White wines are built for complexity and our reds are meant to show well right out of the bottle while maintaining a structure conducive to a long cellar time.
On a final note, what are you drinking right now from Roth and pairing it with?
QM: I'm currently enjoying the 2018 Roth Sauvignon Blanc Barrel Fermented Reserve. After aging 8 months in neutral oak, it offers a rich expression of the Russian River Valley, unfolding in layers of tropical fruit notes, citrus peel, and bright honeysuckle with just an underlying hint of baking spices from the barrel aging, but finishing with beautiful poise and refined minerality. This wine just begs for Halibut Ceviche or Hamachi Crudo.