---
Our Vineyards
---
Sonoma County
---
Sonoma County is one of the most diverse wine growing regions in the world. As with most of California, our climate is influenced by the distance and exposure to the cold Pacific Ocean — areas near the water are cool, areas inland are warm. Sonoma also boasts incredibly complex soils ranging from volcanic along the Mayacamas Mountains to marine-based in all of the coastal locales.
The patchwork of Sonoma's climate, soils, and topography influence where and how its vines are planted. When developing vineyards or sourcing fruit, we make sure the variety is perfectly matched to its region. While every individual site has its own distinct terroir, there are some overarching attributes we associate with each of Sonoma's AVAs.
Roth's Vineyards are located in Sonoma's prime AVAs.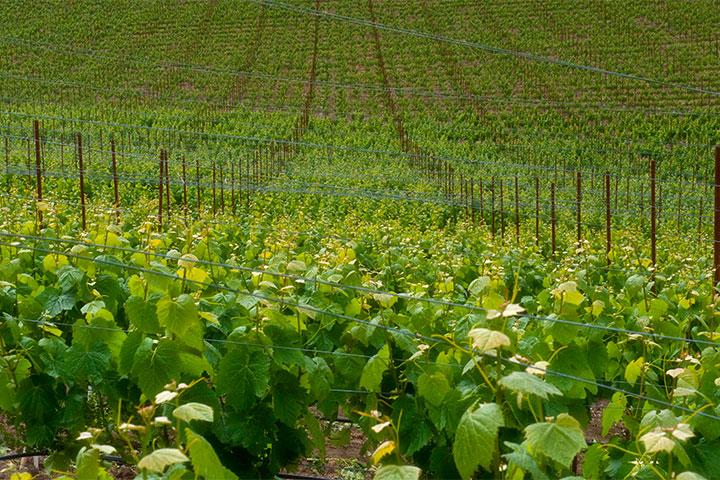 ---
Alexander Valley
---
A narrow, warm and diverse appellation, Alexander Valley is located at the northern end of Sonoma County. Hot midday temperatures give way to maritime conditions in the evenings and mornings when just enough fog makes its way up Russian River Valley into Alexander Valley. This balance of warm and cool benefits the Bordeaux varieties for which Alexander Valley is best known.